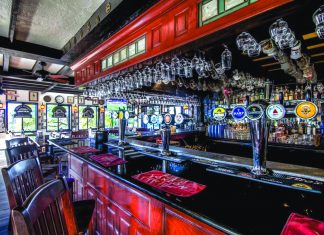 International Restaurant Row OMG! We bet most of you didn't know about this hidden gem in San Diego!! The International Restaurant Row...
Escoger bien depende de lo que esperas de la otra persona: Amor, sexo, seguridad... Descubre tus prioridades y sabrás...
Si vives obsesionada con la posibilidad de caer enferma, y la menor molestia te parece el síntoma de una grave enfermedad, puede que seas hipocondríaca. Responde al test y comprueba si deberías cambiar de actitud
Viajes diseñados solo para mujeres en busca de nuevos retos y culturas, recorriendo el planeta en fraternidad. Te contamos de la última gran tendencia de los viajes en grupo
En estos días en los que el sur de California tiene las montañas bañadas de blanco, bien vale la pena dar una vuelta con...